Do you wish you could wear yoga pants every day? Second Denim's Yoga Jeans are just as comfortable, but they are a premium denim available in a stunning variety of colours and washes. We have the largest selection of Yoga Jeans to shop online in the world. Plus sized Yoga Jeans, tall Yoga Jeans, skinny, bootcut or boyfriend, we've got a pair that will fit you perfectly. All of their denim is 100% handcrafted at the Yoga Jeans production facility in Quebec, Canada.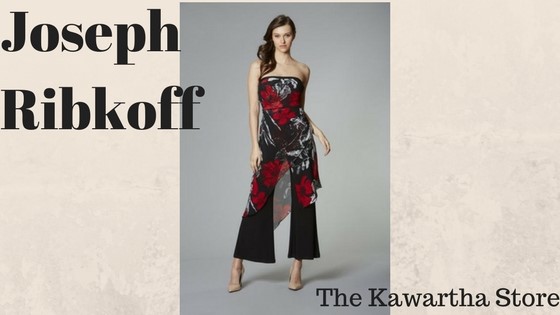 Want to shop online for Joseph Ribkoff? Who doesn't! We have a great selection of Joseph Ribkoff dresses, tops, pants, Joseph Ribkoff evening wear and more. This Canadian company is known for its great fit and high quality. Their tagline, "No one Knows me like Joseph Ribkoff", says it all. Most of their fashions are made in Canada. #ilovemyjr

For over a decade Lisette Limoges has been designing women's pants with a purpose: crafting that perfect fit for all women and all body types. Lisette L pants have such a flattering fit. A favourite of Oprah, Lisette pants are a dress or casual pant with a tummy control mesh. With the Kawartha Store you can shop online for Lisette L, and they are made in Canada!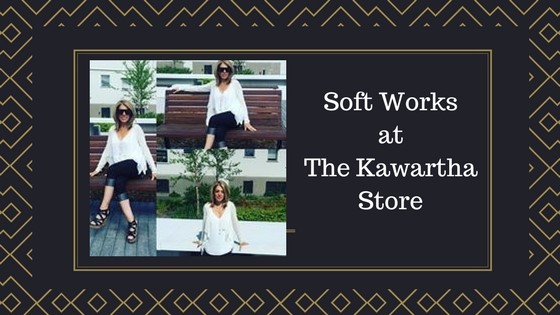 Soft Works is a Canadian company making regular and petite sized fashion in Canada. We have a great selection of apparel by Soft Works including tops, pants, sportwear, dresses, jackets, camis and more.
Parkhurst is a premium quality made in Canada knitwear company. You can shop online for a broad range of Parkhurst sweaters, jackets, coats and tops from Parkhurst's Cotton Country and Outdoor Edition lines. We also carry their fantastic hats, scarves, mitts, gloves and accessories. Knitwear by Parkhurst is made with quality in mind and lasts for years.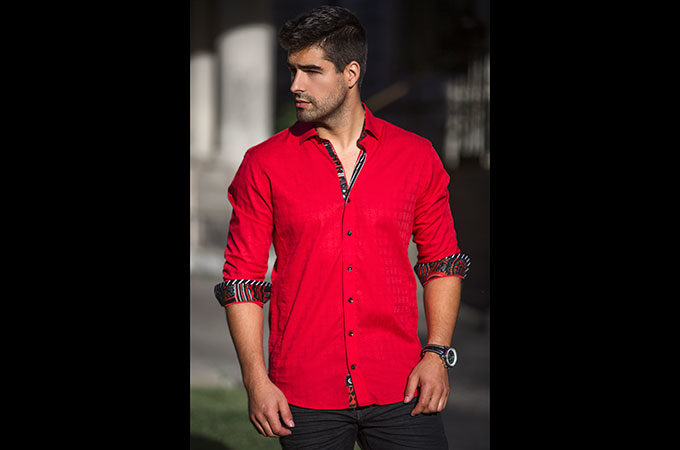 There are several elements that make an Au Noir shirt an Au Noir shirt, a few of which are the signature embroidery below the cuff as well as above the top button hole inside the face of the shirts. Contrasting stitch and button colors add to the intricacies of the final product. The fold up cuff garnishes, as well as our inner collar and button placket garnishes are always tasteful, yet fun.
Au Noir Men's premium fashion shirts are made with attention to fit that is second to none… the shirts are fitted to the body but not skin tight, they drape properly over the shoulders and under the arms allowing for flow and freedom of movement.
Be bold, be daring… Au Noir.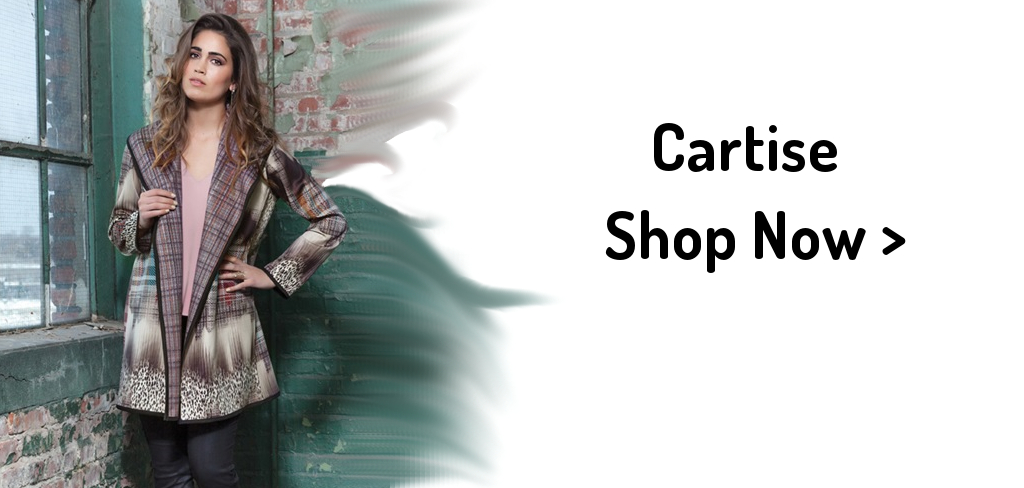 Cartise has been making quality fashion that fits beautifully for almost 40 years. Their goal is to create beautiful clothing that fits most body types, and allows women to express their own personal style. 75% of their collection is made in Canada. You can shop online with The Kawartha Store for a catalogue of Cartise dresses, Cartise pants, tops, sweaters and more.
You can also shop for Bench, C'est Moi, Crazy About Black, Ezze Wear, FIG, Hides in Hand, Kamik, Lana Lee, Myka, Anne Marie Chagnon, Michael Tyler, Ruelle, Superga, Steve Madden and more. We are always expanding our selection to bring you the best online shopping experience we can.